The company was founded in June 1998, is a shareholding funded high-tech enterprises. I factory space 5000 square meters. We equipped with the industry's most advanced production equipment, auxiliary equipment and test equipment. The company has a number of highly experienced professionals in production management and quality control positive light ISO9002 international standards.
The company has a number of highly experienced professionals in production management and quality contro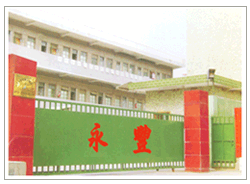 l positive light ISO9002 international standards. In product design aspects of the pursuit of truth, the spirit of innovation master a set of design options, it is estimated that the design program to design their products for quality assurance under the premise than the original design to save about 10% of the cost, the two sides can yield greater benefits.
The main products used in the vast electronic manufacturing. Such as : cell phones, computers, electronic dictionaries and electronic notebook, cordless telephones, calculators, LCD modules, MP3 players, electronic thermometers, electronic scales, electronic toys, and so on.
The company's products include hot-pressed paper called Zebra conductive sheets (HEAT SEAL CONNECTOR), conductive keys (RUBBER KEY), conductive adhesive tape (ZEBRA), miscellaneous papers and sealed remote control four categories. For telephones, calculators, games, electronic toys, computer keyboards, and various remote LCD display support. Introduction of the weak areas that can not be ignored occupy the position has broad prospects for development.
Companies "exploration, innovation, pragmatism, Endeavor" to the spirit of market-oriented enterprises. Pay attention to creating a good business image, a first-class quality, reasonable prices and sincere service. Now I have with the Group of 100 million, Aux Group, Hainan Tsinghua University, Tsinghua sensor, the new Sun-renowned electronics companies have long-standing friendly cooperative relations.
The company sincerely hope that your company and the early establishment of a friendly and cooperative partnership!

HEAT SEAL CONNECTOR SPECIFICATIONS
1. Brief Introduction Heat Seal Connector is a new conduction material, which can be bent at will. Its stable performance and easy-to-use features make it the best solution to connect PCBs and LCDs. Also, for its unique conductivity and flexibility, it is widely used on computers, radio-recorders, telephone sets, rereaders, CD players, digital cameras, instrument meters, electronic clocks, etc. ``
2. Electric Conduction Theory By using high temperature resistant PET film as basic material, carbon paste, silver or silver and carbon paste mixture as electric conduction circuits, custom print the model numbers, and then overlay one film of special conductive glue with spread-out conductive particles. At last, heat seal it on the PCB or LCD's electrodes.
3. Technical Data Conductor Resistance < 750 Ω/CM2 Adhesive Strength > 500g/cm Temperature Endurance: -40oC+80oC Temp.and Humidity Test: Place in H. 95%, Temp. 50oC environment for 500 hrs without any change. Heat Impact: -40oC +70oC, circle for 10 times, without any change
4. Operating Steps a. Cut the appropriate length for use and remove the protective paper. b. Put the heat seal connector's conductive side to the PCB or LCD's corresponding lead wires and stick them together. c. Prepare a heat sealer with constant temperature, pressure and timer. Install silicone film on the sealer. d. Heat sealing conditions: Temperature: 130oC - 150oC Time: 2 -4 seconds (5 – 7 seconds if used with yellow glue) Pressure: 2-3 kg/ CM2
5. Important Notes a. Keep the sealing surface from vapor, blemishes, dusts, oxidants, etc, and keep it dry. b. Don't remove the heat seal connector's protective paper too early before use. Just to avoid it being contaminated or oxidated. c. Place the unit in a flush surface. Pay special attention to sealer's press head that it should contact the connectors in parallel. Otherwise, it will cause uneven sealing. d. Please note that the pressure temperature refers to the press head's actual temperature, not the heating element's conduction temperature.
Also, we are the agent of Japanese Shinetsu Heat Seal Connectors, UV light source equipment in China.